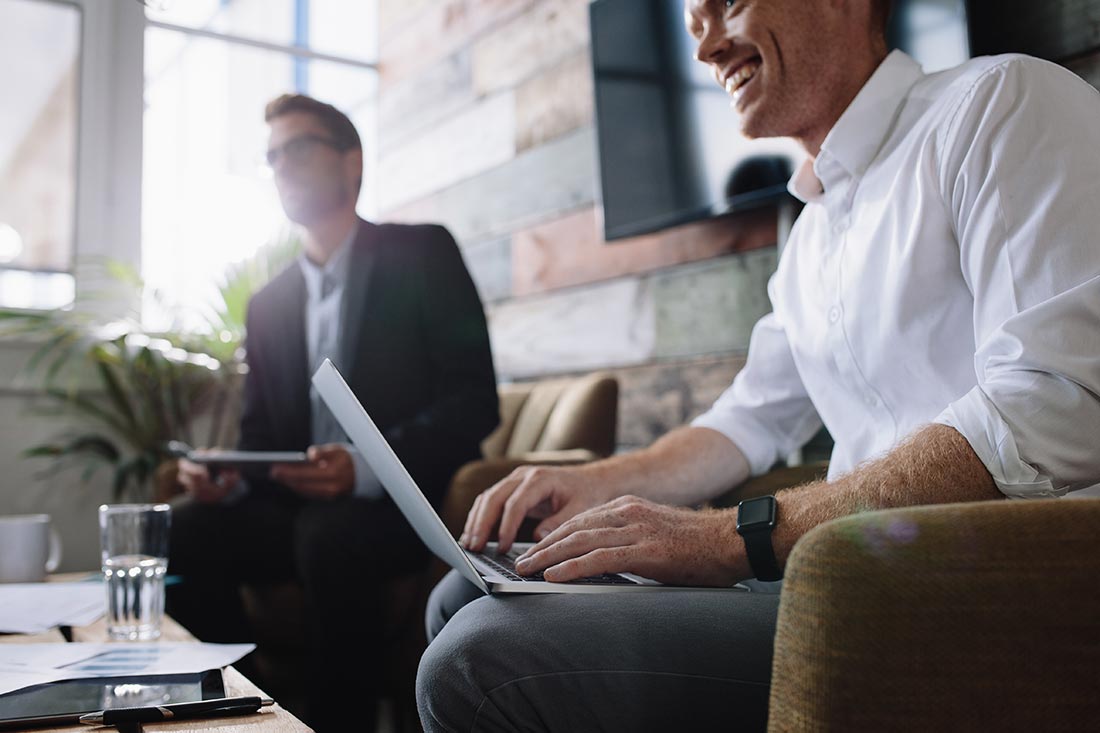 Benefits of a Managed Security Service Provider
Managed Security Service Providers (MSSPs), play a vital role in the cybersecurity infrastructure of many organizations. A partnership with the right MSSP significantly strengthens network security by affording organizations access to managed cyber security services and sophisticated technologies.
MSSP's first emerged in the 1990's to provide organizations security services as they moved online. But as increasingly specialized fields of computing have materialized, managed security service providers have expanded their services to ensure organizations remain protected from the latest threats.
For many, partnering with an MSSP represents the best option in building and maintaining a robust cybersecurity infrastructure. MSSPs provide leadership in complex areas like threat management, incident response, and ongoing monitoring and management. They offer a cost-effective solution that works just as well for large enterprises as for small and medium businesses.
What is an MSSP?
Managed Security Service Providers, or MSSPs, are information technology service businesses that help businesses outsource elements of their cybersecurity system. MSSPs protect their clients in many ways, managing everything from the design of the organizational security architecture, to more specific issues like Microsoft 365 security.
Organizations work with an MSSP to plug existing gaps in their infrastructure. Many MSSP's offer specialist knowledge, and are vastly experienced in designing, building, and maintaining comprehensive security solutions for organizations of all sizes.
By working with an MSSP, organizations can achieve the most optimal levels of security in a cost-effective manner, minimizing risk and freeing their own IT professionals to work on tasks that drive value for the organization.
Managed Service Security Providers vs Managed Service Providers
It's important to understand the distinction between Managed Service Security Providers (MSSP's) and Managed Service Providers (MSP's). Here is a brief summary:
MSP's deliver a wider variety of IT services, usually focused on the core infrastructure of the organization. Examples of popular MSP services include the implementation and management of telecommunication systems and software tools. MSP's do not tend to specialize in any one field.
MSSP's provide security solutions and services. They are more specialized, and commonly have a deep bench of technical expertise and knowledge on the latest cybersecurity issues and technology. Common MSSP service areas include vulnerability assessments, perimeter management, and managed detection and response.
What Are Managed Security Service Providers Used For?
Organizations rely on third-party MSSP's for support with a variety of security issues. The majority of MSSP's tend to offer six key service areas. These are:
Site consulting
Perimeter security services
Selecting appropriate security products
Ongoing security monitoring and management
Intrusion detection and vulnerability assessments
Compliance management
Let's explore each of these service areas in more detail.
Site Consulting
On-site IT consulting services take place at the beginning of any MSSP engagement, and may be repeated on a periodic basis. Consultants from the MSSP visit the organization to perform an in-depth security assessment of the existing technology stack.
This vulnerability assessment highlights areas which should be strengthened for the organization's infrastructure to remain secure. As part of the initial engagement, the MSSP will often provide a framework outlining strategies and solutions the organization should implement to better defend their networks.
The MSSP may continue in an ongoing consulting capacity to lead or supervise the design and set up of a new, more comprehensive security architecture. In this instance, the MSSP will recommend security products, manage their implementation, and oversee the migration of the organization's infrastructure to the new security system.
MSSP's also provide site consulting services after a security incident. The role of the MSSP is to conduct forensics to understand the nature of the breach, and support or lead incident response. The MSSP may also recommend security upgrades that safeguard the organization from future security events.
Perimeter Security Services
One of the most common service areas for MSSP's is providing perimeter security services to organizations.
In cybersecurity, a perimeter is the boundary between an organization's internal network and the external world. Systems inside the perimeter contain important intellectual property and proprietary information, so it's critical for organizations to ensure that any external bad actors cannot access this.
Perimeter security services cover the installation and ongoing maintenance of network security tools that protect the sanctity of an organization's perimeter. Specific examples of services in this area include the installation of security features like firewalls and intrusion detection software.
Managing perimeter security tends to be an ongoing process. The MSSP will continually monitor the organization's perimeter and provide updates on any activity. MSSP's should also track and proactively respond to newly emerging cybersecurity vulnerabilities, ensuring the organization's perimeter remains secure.
Selecting Appropriate Security Products
There is no shortage of cybersecurity products on the market, and selecting the most optimal configuration of products can be a real headache for many organizations. MSSP's help organizations to choose the right combination of security products.
This is less of a service area and more of a revenue generator for MSSP's, who act as resellers for a variety of software and hardware products. In addition to helping clients choose the right combination of security products, MSSP's also provide technical support for the implementation and ongoing management of these security solutions.
Ongoing Security Monitoring and Management
Effective security management is not a one and done type of service. To effectively protect networks against the constantly-evolving myriad of cybersecurity threats, it's crucial that organizations embrace ongoing security monitoring and management.
In providing this type of service, MSSP's monitor their client's networks on a day-to-day basis. The MSSP is responsible for interpreting and responding to notable system events, such as attempted hacking, unauthorized behaviors, or denial of service issues. The MSSP will take proactive measures to improve security infrastructure in the face of emerging threats.
Intrusion Detection and Vulnerability Assessments
On a periodic basis, MSSP's will run system-wide scans and perform other types of vulnerability assessments to discover potential issues within an organization's network. These mimic the activities of bad actors. The MSSP will deploy a team of ethical hackers who attempt to breach the organization's internal network with a variety of tools and techniques.
Following this exercise, the MSSP compiles a report detailing vulnerabilities and shares this with the organization. This is sometimes referred to as a cybersecurity scorecard. These reports summarize how well the organization's network defended the organization, outline vulnerabilities, and provide solutions to address any security issues that arose.
Compliance Monitoring
MSSP's are responsible not only for implementing new security protocols, but ensuring that organizations remain compliant with them. MSSP's frequently run system-wide scans of an organization's network. These locate any gaps in compliance that should be addressed, and determine whether security awareness training for employees is required.
Compliance monitoring exists to flag any potential issues early. By highlighting events that violate the security protocols of the organization, MSSP's and organizations can take proactive steps to address these issues before they are exploited by a nefarious actor.
Categories of Managed Security Services
Managed security services originally started out by providing firewalls to organizations connecting their infrastructure to the internet for the first time, but since then, a wealth of specializations have emerged.
A sample of the most popular managed security services available today includes:
Infrastructure assessment
Ongoing system monitoring
Alerting suspicious actions
Patching security flaws
Routine maintenance and updates
Password management
End user support
Incident support and response
Endpoint protection
It's rare––and often cost prohibitive––for any organization to have the skills to actively manage all of these areas in-house. For many, particularly small and midsized companies, this is the primary motivation to form a partnership with a MSSP.
MSSP's bring deep technical expertise in niche areas. When it comes to complex cybersecurity issues, it's important to work with specialists with intimate knowledge of the latest technologies and threats.
Establishing a mature cybersecurity infrastructure ensures organizations are well-protected, but it's important to recognize that cybersecurity is not a static effort. New threats constantly emerge, and organizations should work closely with their MSSP to ensure their security networks are optimally configured.
Working with a Managed Security Service Provider
The benefits of working with a managed security service provider justify the cost. Depending on the scope of the engagement, working with an MSSP can cost organizations anywhere from $75 per user, per month to $250 per user, per month.
Outsourcing security services to an experienced third-party ensures that the organization will always be protected against the latest cybersecurity threats. Leaders can rest easier, and the organization's staff can spend more time on strategic activities.
TechHeads is a leading Managed Security Service Provider for SMEs in the Pacific Northwest. With a deep bench of experts, a 25 year track record, and expertise in dealing with the latest threats, working with TechHeads can help you turn IT from a vulnerability into your biggest competitive advantage.
To learn more about TechHeads' Managed Security Services, schedule a call with one of our experts today.