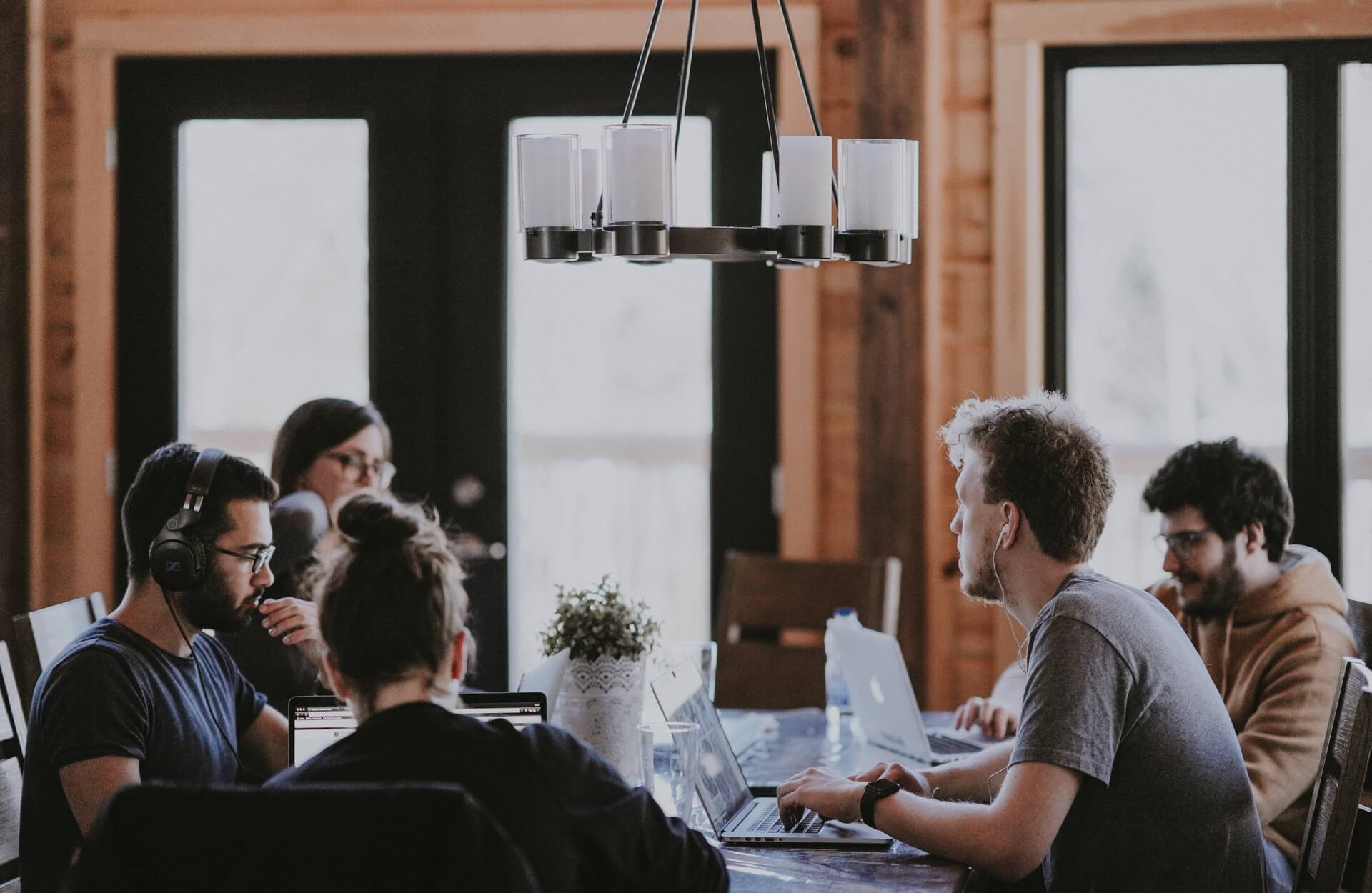 A Guide to Cyber Threat Intelligence
Cyber threat intelligence plays a pivotal role in strengthening the security posture of all kinds of organizations. By proactively seeking out information and developing intelligence on the threat landscape, firms can make well-informed decisions and take steps to better protect their infrastructure against cyber attacks.
Conducting effective cyber threat intelligence is an ongoing process with a cybersecurity risk management team, and firms cannot afford to stand still. New threats are constantly emerging, and translating the raw data on these bad actors into enterprise-grade intelligence demands sophisticated analysis and evaluation skills.
To ensure ongoing security against threats, it's imperative that firms––and their cybersecurity partners––have a dynamic plan to gather, analyze, and disseminate the latest cyber threat intelligence to important stakeholders across the organization.
In this guide, we'll explore:
Cyber Threat Intelligence: A Definition
The Importance of Threat Intelligence
Benefits of Threat Intelligence
The Main Branches of Threat Intelligence
Common Use Cases of Cyber Threat Intelligence
Embarking on a Cyber Threat Intelligence Strategy
Cyber Threat Intelligence: A Definition
Threat intelligence is raw data and information that is sourced, processed, evaluated, and summarized to provide a comprehensive overview of the potential cyberthreats an organization may face. The intelligence gathering process adopts an evidence-based approach that seeks to understand the motivations, behaviors, capabilities, and attack strategies of known bad actors.
By building cyber threat intelligence capabilities, organizations can make more informed decisions, implement measures to defend against known threats, and transform their security posture from a reactive stance towards a more proactive approach.
The Importance of Threat Intelligence
Seeking out additional information before making major decisions is common best practice across many fields. It's why doctors order tests before carrying out a medical procedure, and why businesses research product names, designs, and features before launching a new product. An evidence-driven strategy always has a higher chance of success – and that's no different in cybersecurity.
To dictate effective cybersecurity strategy, it's always important to have as much information as possible covering everything from the macro-environment security professionals operate in to the specific techniques being used by adversaries.
The goal of threat intelligence is to enable organizations to understand the potential threats their networks and systems face. With this invaluable context, it's much easier to formulate strategies to actively defend against threats.
Organizations of all sizes should conduct threat intelligence on an ongoing basis. By embracing threat intelligence, security teams can provide their organizations with an unparalleled level of security.
Conducting threat intelligence requires a sophisticated set of skills and analytical capabilities that may be outside of the scope of security professionals at small and medium businesses. Fortunately, it's possible––and often highly beneficial––to outsource the process of threat intelligence to external partners with deep expertise in the cybersecurity world.
Benefits of Threat Intelligence
In every area of their business, firms should be guided by the overarching strategic principle of seeking out information and generating intelligence that enables them to make better decisions.
However, there are a range of more specific benefits that firms can realize by conducting ongoing threat intelligence. These include:
Discover Unknown Threats
New external threats and malicious actors are constantly emerging in the cybersecurity world. As more and more new technologies come to the fore, the threats organizations face are becoming more sophisticated than ever. It's critical for cybersecurity professionals to stay up to date on the latest threats and take steps to preempt them.
Better Understand Tactics, Techniques, and Procedures (TTPs)
Adversaries commonly use repeated tactics, techniques, and procedures in order to leverage pre-existing weaknesses in an organization's security infrastructure. By understanding the TTPs used most frequently by bad actors, organizations can take steps to better protect vulnerabilities in their security infrastructure.
More Informed Response & Remediation Strategy
In the event an attack does occur, it's critical that organizations are able to detect, diagnose, and respond as quickly as possible. Building and maintaining a threat intelligence capability enables organizations to identify the signatures of common attacks. By understanding the threat to their systems and networks in greater detail, organizations are able to more effectively recover from attacks and minimize their future exposure.
Improved Cybersecurity Posture
Embracing threat intelligence enables organizations to transform the entire posture of their security organization from a reactive stance to a proactive approach. Monitoring the latest threats ensures organizations can more effectively defend their systems and networks, and minimize their overall risk in regards to adverse security events.
The Main Branches of Threat Intelligence
The type of threat intelligence that is practiced typically depends on the maturity of the security organization. More advanced security functions can analyze operational details about specific threats, whereas for less sophisticated functions, it makes more sense to automate tactical threat intelligence tools that make day-to-day management easier.
There are three main branches of threat intelligence. They are:
Tactical Threat Intelligence – day-to-day operations focused on mitigating or responding to attacks
Operational Threat Intelligence – explores capabilities and TTPs of attackers to effectively allocate resources
Strategic Threat Intelligence – focused on broad, long-term issues and trends that drive organizational strategy
Let's explore the three types of threat intelligence in more detail.
Tactical Threat Intelligence
Tactical threat intelligence primarily focuses on technical intelligence, and supports cybersecurity organizations in their everyday activities. By identifying threats that could occur in the immediate future, tactical threat intelligence focuses on highlighting Indicators of Compromise (IOCs).
IOCs typically include IP addresses, URLs, hashes, and domain names that are known to be malicious. In most instances, updating security systems with IOCs is an automated process. These IOCs are often ephemeral, as malicious domain names or IP addresses will typically only be used for a few hours before being abandoned.
Tactical threat intelligence is the easiest type of threat intelligence to incorporate into an organization's security infrastructure. The majority of the leading security platforms support integrations with tactical threat intelligence sources, which are often available through open source data feeds.
It's important to ensure that the source of tactical threat intelligence is reliable and updates in real-time. For tactical threat intelligence to have a meaningful impact on security, it's also necessary to ensure the organization has a security platform in place that scans internal networks and systems for known IOCs.
Operational Threat Intelligence
Organizations adopt operational threat intelligence practices to monitor the activities of known adversaries. This takes the form of tracking common attacks and profiling attackers to better understand their capabilities and motivations.
Operational threat intelligence enables organizations to understand the who, the what, the why, and the how behind common attacks. Together, all of these pieces of information provide security teams with invaluable layers of context. This information can then be used to generate insights into the way that attackers act.
Unlike tactical threat intelligence, operational threat intelligence requires a healthy dose of human analysis. Operational threat intelligence focuses heavily on the tactics, techniques, and procedures used by attackers – variables which cannot be changed as easily as signatures like IP addresses or domains.
Ethics play a notable role in operational threat intelligence. The majority of operational threat intelligence is generally not openly available – it exists on closed sources. Attackers will coordinate on closed communication channels that are not accessible to outsiders. It's important for organizations to be careful in how they collect operational threat intelligence and be mindful of any legal ramifications of overreaches.
The most straightforward way to collect operational threat intelligence is to analyze previous attacks suffered by other organizations. Such attacks are reported widely in the cybersecurity community, and security teams should take the time to analyze these and ensure their organization is protected against similar threats.
Operational threat intelligence is particularly valuable to Security Operations Center (SOC) personnel, who are responsible for maintaining the day-to-day operations of the network. It's also common for operational threat intelligence to feature in a vulnerability management or incident response use case.
Strategic Threat Intelligence
Strategic threat intelligence focuses on understanding the macroenvironment of the threat landscape. By better understanding the various strands of threats that currently exist, organizations will be better places to make important strategic decisions on important cybersecurity matters.
Many political and environmental factors shape the threat landscape, and it's important for organizations to understand these. Factors might include new policy decisions by governments, or major global events like the COVID-19 pandemic. This sort of strategic threat intelligence is typically collected on an ad-hoc basis as major events occur.
The audience for strategic threat intelligence is predominantly non-technical, and typically comprises the executive leadership of the organization. The goal of strategic threat intelligence is to enable leaders to understand the cybersecurity ramifications of any major decisions they make, such as the decision to enter a new region, or the launch of a new product. Strategic threat intelligence also enables the leadership of an organization to more effectively prioritize investments into cybersecurity.
Generating high-quality strategic intelligence is challenging. Strategic threat intelligence tends to be presented in a report format. The intelligence is typically compiled by a team of analysts with expertise in macroeconomic issues, geopolitical theory, and the firm's strategy. Needless to say, building out this team is difficult for the largest enterprises, never mind small and medium sized businesses. Often, it's best to outsource strategic threat intelligence to a specialist vendor.
Common Use Cases of Cyber Threat Intelligence
When defining the right approach to threat intelligence, it's best to consider the various use cases for cyber threat intelligence. Threat intelligence can be applied across the cybersecurity spectrum, supporting everything from broad strategic goals to granular tactical interventions.
Organizations tend to have dramatically different levels of cybersecurity maturity, and the choice of use case for threat intelligence should be driven by this.
Those with a less mature cybersecurity posture may consider incorporating threat intelligence in use cases like real time alerts, or automated malware analysis. This is a more tactical approach to threat intelligence. Organizations with a sophisticated cybersecurity infrastructure are better equipped to conduct more advanced operational and strategic threat intelligence exercises.
Use cases can also differ by a cybersecurity professionals role within the organization. More junior analysts might look to incorporate threat management feeds into security products they use on a day-to-day basis, such as a Security Information and Event (SIEM) platform. Conversely, the senior leadership of the organization should look to threat intelligence to drive the security roadmap and for the wider organization.
It's clear there are a variety of use cases for cyber threat intelligence. Let's explore three of the most common:
Enriching Existing Security Technologies & Strategies
Many organizations have already begun the process of incorporating threat intelligence into existing security platforms. This enables organizations to centralize threat intelligence into their day to day operating procedures, ensuring cybersecurity professionals have an increased amount of relevant data to support their decision making process.
Threat intelligence can be incorporated into verticals including SIEMs, a cybersecurity scorecard, firewalls, managed detection and response platforms, and more. If your organization works with a Managed Security Service Provider (MSSP), they'll be able to incorporate threat intelligence into your existing cybersecurity stack. The addition of threat intelligence to existing platforms ensures that this intelligence forms part of the decision making process for cybersecurity leaders.
The data provided by threat intelligence integrates easily with many popular cybersecurity platforms, and many solutions now use open-source standards that make sharing data across systems a relatively simple process. By making more informed decisions with the latest threats in mind, organizations will be better protected against a wide variety of cybersecurity threats.
Vulnerability Management
Through incorporating threat intelligence into their vulnerability assessment process, organizations can identify their most pressing weaknesses and allocate resources to address these. Threat intelligence enables organizations to create a matrix that weighs potential threats against an organization's ability to address their vulnerabilities to them.
It's always the aim of cybersecurity professionals to address all vulnerabilities immediately and prevent any weaknesses in the organization's security posture. In practice, that's simply not possible. Threat intelligence helps organizations identify the vulnerabilities within their system that are most susceptible to exploitation by external bad actors.
By taking steps to understand the tactics, techniques, and procedures used by attackers, security teams can more effectively prioritize the actions required to better guard their organization against common attack vectors.
Alert Triage and Incident Response
No matter how hard cybersecurity teams work, it's impossible to defend against every attack. But one indicator of any cybersecurity team's quality is their ability to effectively detect, diagnose, and respond to incidents in real-time.
Threat intelligence provides cybersecurity teams with invaluable context when it comes to triaging security alerts and responding to incidents. Conducting threat intelligence enables organizations to determine the actors behind the attack and uncover their motivations and standard operating procedures.
In fact, threat intelligence plays a pivotal role across the whole spectrum of incident response. At the detection stage, intelligence helps security professionals to evaluate incidents and prioritize their responses. In the remediation stage, detailed intelligence on previous attacks with similar characteristics provide security teams a blueprint for how to effectively respond.
Threat intelligence is often thought of as a proactive tool, but it can also be applied reactively to help firms effectively respond to security incidents. Organizations can apply threat intelligence to connect incidents to known threats, and can then leverage existing knowledge bases to help guide their response.
Embarking on a Cyber Threat Intelligence Strategy
Cyber threat intelligence is a complex field. But it's clear that threat intelligence plays an important role in defining the cybersecurity posture of many organizations. The value of anticipating––and staying one step ahead of––potential attacks is abundantly clear.
What might be less clear is knowing how to incorporate threat intelligence into the existing security infrastructure. With so many use cases, and three distinct branches of threat intelligence, it can be difficult for organizations to know where to begin.
A first step for many less mature security teams would be to integrate tactical threat intelligence sources into security platforms. This enables teams to identify attacks quickly, define their parameters, and take steps to remedy their effects, all enabled by the support of the wider cybersecurity community. Incorporating tactical threat intelligence can be achieved through integrations with open source information sources.
Beyond that, threat intelligence become more complex, making it highly beneficial to work with a Managed Cyber Security Service. In doing so, organizations can benefit from IT consulting services, or can take their first steps towards incorporating threat intelligence through activities like a cybersecurity scorecard or security awareness training.
At TechHeads, we have a team of cybersecurity experts with vast experience in a wide variety of cybersecurity disciplines. We help organizations of all sizes from the Pacific Northwest improve their cybersecurity infrastructure. With a 25 year long track record of success and more than 650 customers, we've got a proven team you can trust.
To learn more about incorporating cyber threat intelligence practices into your security strategy, schedule a call with our team today.