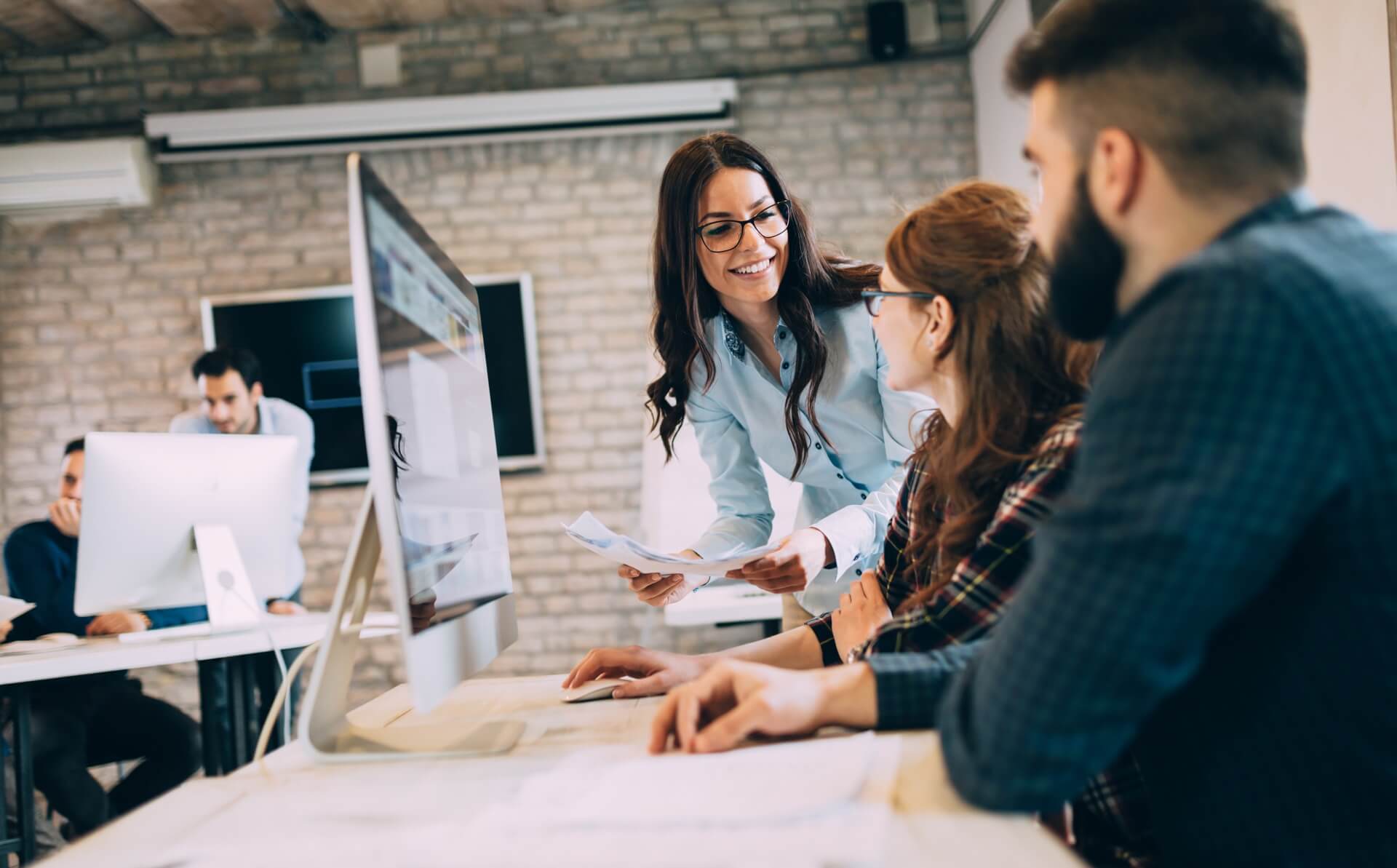 A Guide to Cybersecurity Training and Cyber Awareness
In the modern era of cybersecurity, employees are the first line of defense against cyber attacks for any organization. As the threat landscape continues to evolve, attackers are increasingly employing strategies including social engineering, phishing and malware to target employees.
Cybersecurity teams work tirelessly to improve the security posture of their organizations. Improvements to network infrastructure, system architecture, or Microsoft 365 security are all positive risk management steps, but if an organization's employees lack cybersecurity awareness and fall prey to common scams, these efforts can all be for nothing.
Employees can either be a firewall against cyber attacks, or an organization's greatest vulnerability. Cybersecurity training and cyber awareness determine which.
Developing a comprehensive cybersecurity training program takes in-depth subject knowledge across a range of disciplines. The content should be regularly updated to reflect the latest cybersecurity threats, and employees should undergo training on a scheduled cadence to ensure they remain aware of new threats. Organizations should engage with an IT consulting firm or Managed Cyber Security Service provider to ensure their training programs are comprehensive.
In this guide, we'll explore the critical components of cybersecurity training programs. We'll cover all the key aspects of cyber awareness organizations should promote, and share how you can get started on developing a cybersecurity training program for your organization.
What is Cybersecurity Training?
Security awareness training covers many topics, but the overarching goal is to teach employees how to identify and react to common cybersecurity threats. By boosting cyber awareness among employees, organizations will be better protected from known cyber threats.
Cybersecurity training is typically conducted online or in-person, and tends to feature several modules which cover a range of key topics. To keep the training engaging, there will be videos, games, and quizzes. Benchmark tests should be carried out before and after training to measure the efficacy of the initiative, and identify employees who may require additional training.
Organizations should incorporate cybersecurity training and awareness programs into their new hire onboarding processes, and should offer refresher training on a regular basis to all employees.
Cybersecurity policies flow from this training. These should be codified in an employee handbook that clearly outlines employee's responsibilities for maintaining the cybersecurity of the organization.
Critical Components of a Cybersecurity Training Program
A comprehensive cybersecurity training program has many important components. These should be updated regularly to face the latest threats faced by the organization.
Some of the most important components of cyber awareness that organizations should instill in employees through training include:
Data Management
Employees are responsible for managing and securing large volumes of important data. In many industries, organizations have legal responsibilities to safeguard the confidentiality of their customer datasets. Securing this data is particularly important for liability reasons, but many organizations also have internal data that forms the bedrock of their competitive advantage.
This could be information on pricing, suppliers, customer lists, or any other category of proprietary data. If this data is not adequately secured, it could be highly valuable in the hands of an organization's competitors. It's important for organizations to ensure that their employees are aware of the importance of protecting all organizational data, and know how to securely work with this data.
Incident Response
No matter how robust an organization's cybersecurity infrastructure is, there's always the chance that attackers will breach the organization's defenses. In this instance, it's critical that employees know how to respond.
Employees should learn about what the incident response process looks like in their organization. They should be taught to recognize the warning signs that they've been hacked and understand the steps they should take to escalate any incidents. This strategy forms part of the wider managed detection and response framework for the entire organization.
Password Management
Ensure that employees are aware of the best practices when it comes to selecting secure passwords for their accounts. There's a balance here. Passwords should include both upper and lower case characters, as well as numbers and special characters, but should still be easily remembered by employees.
Educate employees on the importance of regularly changing their passwords, share your organization's policies on password managers, and highlight the importance of security – important passwords should never be written down on a scrap of paper, or be too easy to guess.
Appropriate Internet Use
When employees use company devices or networks to access the internet, it's important that they recognize the risks. Employees should only be using these devices to access the internet for legitimate work purposes, not for personal use.
Make sure that employees are aware of the danger from unsecure internet sites or suspicious links or messages. Opening certain links or pages can release malware that exploits employee devices as an entry point to an organization's wider infrastructure. Ensure that employees recognize the warning signs of these types of attack, and test their knowledge with simulated malware scams.
Consider the way that employees access the internet. In an ideal world, all internet access would happen through a secure network in the organization's offices, but the acceleration of remote work means that many employees are now using their home networks to access the internet from company devices. Identifying and taking steps to remedy issues that arise from this is a central point of any vulnerability assessment.
There is particular risk in using public networks, like those at a coffee shop or an airport. Take care to educate your employees on the risks of public networks and emphasize the importance of using a VPN. It may make sense to explore incorporating hardware VPNs to your cybersecurity stack. These are particularly useful in protecting devices at the 'edge' – devices on public or unsecure networks.
Email Security & Phishing Scams
Phishing, and particularly spear phishing, are by far the most common entry point for cyberattacks. In fact, 91% of successful cyberattacks begin with a phishing email. As they're so common, it's absolutely critical that employees know how to recognize and respond to these attacks.
Phishing emails often impersonate a legitimate source, and typically include some kind of story that encourages employees to reveal private details, such as account credentials or payment information. Educate employees on the warning signs of phishing scams, and ensure that they know the steps they should take when they receive these emails.
As phishing is such a common threat, many organizations will conduct tests to determine their risk level. These tests are an important aspect of a cybersecurity scorecard, and can also be used to show improvements driven by cybersecurity training. Tests are conducted by sending a simulated phishing email to all employees, and identifying the employees that fall for the scam.
Device Security
In many organizations, employees will be provided with a variety of company devices, most commonly computers, tablets, and smartphones. On the other hand, some organizations may have a Bring Your Own Device (BYOD) policy, where employees use personal cell phones and other devices for work.
Ensure that employees are aware of their obligations in regard to these devices, and that they keep the software and applications on their devices updated.
Devices should remain secure at all times, and if used in public places, like cafes or airports, privacy screens should be used to prevent proprietary data being stolen. Encourage employees to take steps to safeguard their devices – devices should not be left unattended in public places, for example.
Social Media Policies
These days, social media is an indispensable tool for many organizations. Social media tools have broad applications in areas like marketing, sales, and recruitment, and the majority of organizations leverage social media in some way.
Many employees will have personal social media accounts on a wide range of platforms. Like email, social media makes for a perfect attack vector for social engineering or phishing attacks.
A robust cybersecurity training program clearly communicates the organization's social media policies. Consider whether employees should use a company email account to register and post to social media. In addition, outline clear guidelines for what employees can share on social media – it's important to ensure that employees don't unwittingly post private information on social channels.
Start Your Cybersecurity Training Today
The onus is on IT leaders to ensure that their organizations are well-equipped to defend themselves against the latest threats. If your organization has primitive cyber awareness and training programs, it might seem like there's a lot to digest in this guide, but fear not – help is available.
At TechHeads, we're proud to offer security awareness training to many of the leading small and medium businesses in the Pacific Northwest. We've partnered with KnowBe4 and Arctic Wolf, the leading security awareness training and simulated phishing platforms, to create entertaining training courses delivered in short, on-demand modules.
Our THInc. Bootcamp™ helps organizations benchmark their cyber awareness against similar companies in their industry, and provides IT teams with the tools to monitor their organization's improvement over time.
Need help with cybersecurity training at your organization? Set up a free consultation today.