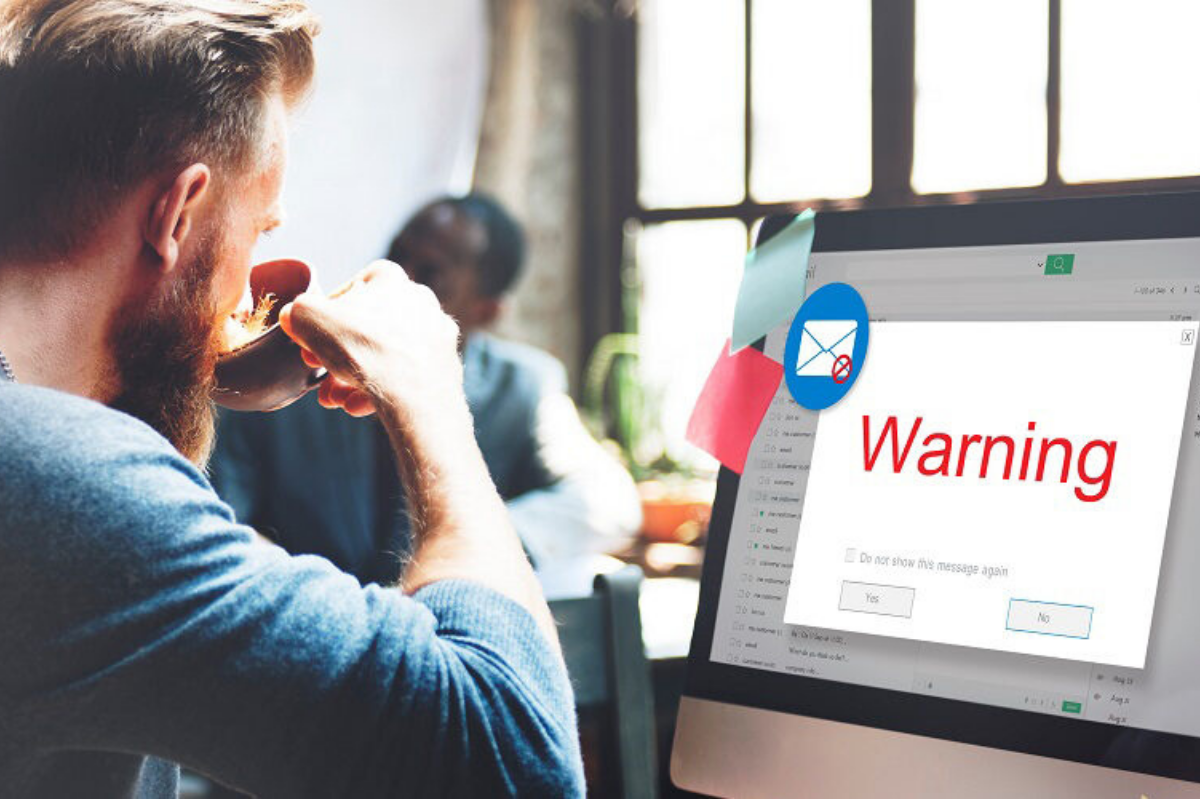 Everything You Need to Know About Cybersecurity as a Service (CSaaS)
As the cybersecurity landscape continues to evolve at a fast pace, it's becoming ever more important for organizations of all shapes and sizes to proactively invest in upgrading their cybersecurity infrastructure. After all, cyberattacks can cost companies hundreds of thousands of dollars and new threats are constantly emerging. That makes it vital for companies to do everything possible to ensure their systems are well-protected from potential attacks.
Traditionally, many companies have staffed a Security Operations Center (SOC), recruiting a team of IT professionals and procuring various cybersecurity technologies to support their work. Larger organizations typically have a well-established cybersecurity infrastructure with large teams led by talented Chief Information Security Officers (CISOs).
But for small and medium businesses (SMBs), this strategy has often proven impossible to follow. Hiring and retaining a team of full-time cybersecurity employees is expensive and the sophisticated technologies required for success aren't cheap either. Ignoring the issue isn't an option either: two-thirds of small businesses have suffered a cyberattack in the past year.
Instead, many small and medium businesses are turning to Cybersecurity as a Service (CSaaS) providers.
In this guide, we're sharing everything you need to know about these providers and giving you the tools you need to determine which vendor represents the best fit for your organization's cybersecurity needs. We'll discuss the services typically included in a CSaaS package and outline the benefits of working with a CSaaS vendor. Finally, we'll explore the factors to bear in mind when evaluating potential cybersecurity partners.
But first, let's begin with a brief definition of CSaaS.
What is Cybersecurity as a Service (CSaaS)?
Cybersecurity as a Service, often referred to as CSaaS, refers to ongoing cybersecurity coverage provided by a third-party organization, most commonly a specialized cybersecurity firm.
CSaaS providers employ a range of technologies, frameworks, and specialized professionals to provide continuous cybersecurity coverage across all, or an agreed-upon portion, of an organization's IT infrastructure.
Organizations of various sizes, and from many industries, partner with CSaaS vendors to manage their entire range of cybersecurity needs. They're especially popular with SMBs, who often lack both the resources and technical sophistication to effectively build their own cybersecurity infrastructure.
You might see cybersecurity companies refer to themselves as Managed Security Service Providers (MSSPs), which are very similar to CSaaS providers. There are also Managed Service Providers (MSPs), which tend to provide a wider range of IT services not specifically focused on one area. If your organization is looking for cybersecurity expertise, you will be better served by a CSaaS provider or an MSSP.
What's Included in CSaaS?
No two CSaaS vendors are exactly alike. There will likely be some variation in the services that are provided by different vendors. However, the majority of CSaaS vendors offer core services that include:
Vulnerability Assessments: Many CSaaS engagements begin with a

vulnerability assessment

that establishes an organization's current cybersecurity posture. This informs the level of service required and helps decision-makers prioritize needs.
Managed Detection & Response: The CSaaS vendor will monitor your systems on a 24/7 basis to detect potential security threats. In the event of an attack, the CSaaS vendor will diagnose issues,

manage incident response strategies

, and investigate and remediate the root cause of the breach.
Cybersecurity Policy Development: CSaaS vendors will implement

cybersecurity policies

for your employees to follow, including

secure password management

and access management practices.
Infrastructure Maintenance: The CSaaS vendor will continuously maintain key systems, applying patches to address security flaws and ensuring your systems are equipped with the most recent security updates.
Endpoint Protection: CSaaS vendors ensure that devices across your organization are well-protected with a range of security technologies, including anti-virus, personal firewalls, host intrusion prevention, and more.
While these are some of the core elements, the best CSaaS providers go over and above these core services. Top CSaaS providers typically incorporate many of the CIS controls into the design of their service. These industry guidelines specify areas cybersecurity professionals should prioritize to safeguard their organizations. They're continuously updated in light of new threats and best practices.
What Are the Benefits of CSaaS?
Working with a high-quality CSaaS provider offers many benefits, particularly for SMBs that lack the capacity to staff an internal SOC. Some of the most prevalent benefits include:
24/7 Coverage: CSaaS providers ensure round-the-clock security coverage, with continuous monitoring of key systems and a support team that's always available in case of security incidents.
Access to Domain Expertise: Many well-developed CSaaS vendors have a deep technical bench with experience in a wide variety of areas of cybersecurity, ensuring that your organization always has access to true expertise.
Systematic Approach to Risk Management: CSaaS solutions utilize a

proven approach to protecting your IT infrastructure

that incorporates best-in-class security frameworks and technologies to provide comprehensive protection.
Cost Benefits: It's often significantly less expensive to work with a CSaaS provider than it would be to recruit, train, and maintain a comparable internal cybersecurity team.
Improved Strategic Focus: Delegating their cybersecurity needs to an external partner enables business leaders to spend more time driving value for their organizations.
How to Choose the Right CSaaS Provider
Selecting a CSaaS vendor to work with is an important decision. A CSaaS vendor should be a stable, long-term partner that works closely with your organization to gradually upgrade your cybersecurity infrastructure while protecting you against potential attacks.
There are many well-established CSaaS vendors in the market. They each offer slightly different services so it's important to determine exactly what your cybersecurity needs are before committing to a partner. Tools like cybersecurity scorecards are often helpful to understand your organization's existing security posture and prioritize the most pressing cybersecurity issues.
As you evaluate potential partners, there are several variables you should consider. Ideally, your cybersecurity partner should have experience providing CSaaS services to similar organizations: companies of a similar size, or those in the same industry. Prioritize providers with a proven track record backed by positive testimonials from customers.
Another element to consider is the scope of the services offered by the CSaaS vendor. Some vendors provide comprehensive services that cover your entire IT infrastructure whereas others only offer a narrow spectrum of solutions. Pinpoint exactly what each vendor offers and determine how that fits with your organization's security needs. As part of this process, make sure you understand the technology each vendor uses and verify whether it integrates with your existing tech stack.
Finally, it's vital you strike up a strong relationship with the team that will be working on your account at the CSaaS vendor. You'll be working with them relatively closely, possibly over several years. To be successful, it's important that your teams get along, are aligned on key goals, and build trust with each other.
Get Started with Cybersecurity Services Today
Cybersecurity threats are more prevalent than ever before, affecting all kinds of organizations: from fledgling startups to multinational corporations. As an IT leader, the onus is on you to ensure your organization is sufficiently protected. But as we've seen, many SMBs struggle to do that with existing internal resources and are increasingly turning to CSaaS solutions.
Investing in a CSaaS platform can bring a multitude of benefits to your IT team: from peace of mind to significant cost savings. The right CSaaS vendor will become a multi-year strategic partner: working hand-in-hand with your team to improve your IT infrastructure and protect your business against bad actors.
At Tech Heads, we have a 25-year track record of providing cybersecurity services to leading SMBs throughout the Pacific Northwest. We're proud to offer a cybersecurity as a service solution that's grounded in well-established best practices. Our team doesn't just upgrade your security posture: they serve as strategic partners and work closely with you to envision and build the future of your organization's IT infrastructure.
Interested in learning more about working with Tech Heads? Schedule a call today.