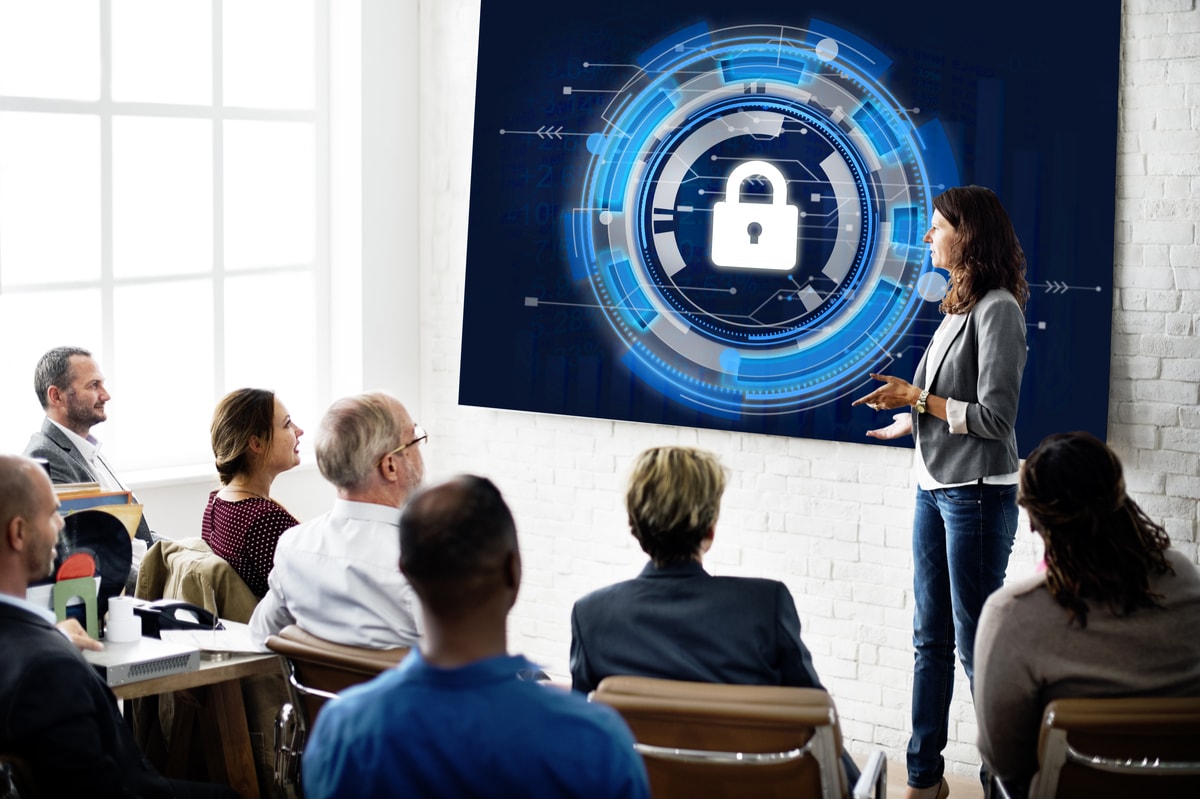 Top 5 Cyber Threat Intelligence Tools
If you're committed to safeguarding your organization's IT infrastructure, it's likely that you're considering investing in cyber threat intelligence tools. These platforms are a fundamental pillar of any comprehensive approach to cybersecurity, helping firms of all shapes and sizes to make proactive, well-informed decisions that harden their security posture.
The importance of cyber threat intelligence tools has perhaps never been greater than it is currently. New threats continue to emerge, with malicious actors constantly developing new attack vectors that could compromise your entire business. Threat intelligence tools enable cybersecurity teams to stay a step ahead of attackers by discovering emerging threats in time to develop detection, mitigation, and response strategies.
In this guide, we'll explore how you can start using cyber threat intelligence tools in your organization. Successfully using these tools requires a cybersecurity risk management team or a close partnership with an external managed cybersecurity service.
We'll share five of the most advanced tools available today, highlighting the key features each tool offers and helping you determine whether they're the right fit for you. But first, let's begin by exploring exactly what cyber threat intelligence tools do.
What do Cyber Threat Intelligence Tools Do?
Cyber threat intelligence tools source data and information from a wide network of sources to present an overview of the known cyber threats an organization could face. Many leading tools also systematically analyze the data to discern patterns in the attacks of known bad actors.
Adopting a cyber threat intelligence tool enables IT teams to embrace an evidence-based approach to cybersecurity. Armed with high-quality insights on the latest threats, decision-makers can more effectively allocate resources and invest in solutions that better protect their organization.
This delivers various benefits: from enabling leaders to uncover previously unknown threats to helping teams closely understand the tactics, techniques, and procedures of potential attackers. Ultimately, a cyber threat intelligence tool, used in the right way, significantly strengthens the overall security posture of the organization.
To learn more about the practice of cyber threat intelligence, check out this article: A Guide to Cyber Threat Intelligence
Who Uses Cyber Threat Intelligence Tools?
Cyber threat intelligence tools can be used by teams of any size, but are most commonly embraced by organizations with some existing level of cybersecurity maturity. Without the right experience and guidance, it's difficult to effectively act on the intelligence provided by these tools.
There are three main ways to use threat intelligence tools:
Tactical Threat Intelligence: focuses on identifying Indicators of Compromise (IOCs) such as IP addresses, URLs, and hashes that are known to be malicious. This real-time data is used daily in network and system scans to detect possible breaches.
Operational Threat Intelligence: tracks the activities of known bad actors by analyzing attacks suffered by others that are reported to the broader cybersecurity community. Focuses on monitoring the tactics, techniques, and procedures of known attackers.
Strategic Threat Intelligence: tracks the wider threat landscape to shape organizational cybersecurity strategy and protect against emerging categories of threats.
Generally, organizations will begin with tactical threat intelligence, and then gradually move upstream to strategic threat intelligence as they enhance their cybersecurity capabilities.
While smaller, less mature security teams can use these tools, it's advisable to do so in partnership with an experienced team of cybersecurity consultants.
These professionals provide domain expertise that affords small and medium businesses the ability to build a comprehensive yet manageable cybersecurity infrastructure. Many smaller organizations are now embracing cybersecurity as a service and outsourcing their cybersecurity function to a trusted security partner.
The Five Best Cyber Threat Intelligence Tools
There's no shortage of cyber threat intelligence tools on the market, and it can be difficult to know exactly what to look for as you evaluate the best option for your organization. These tools often come with serious technological firepower. There's often a significant price tag and considerable implementation costs, making it critical that you get this decision right.
With so many tools available, it's important to accurately understand your organization's level of cybersecurity maturity and priorities. Different tools have different use cases. It's often beneficial to work with a trusted technology partner that has direct experience in hardware and software procurement.
Want to learn more? Contact Tech Heads today to learn about our approach to finding the perfect threat intelligence software for your organization.
Distinct from this though, there are some clear top performers in the threat intelligence category. The top five cyber threat intelligence tools are:
Crowdstrike Falcon X
Recorded Future
Arctic Wolf Security Operations Platform
Kaspersky Threat Intelligence
Anomali Threatstream
Let's take a closer look at the unique features and benefits offered by each of these solutions.
1. Crowdstrike Falcon X
Crowdstrike's Falcon X threat intelligence platform offers a range of options that enable organizations to select the level of coverage that's best suited to their needs.
Less mature cybersecurity teams primarily in need of tactical threat intelligence will benefit from Indicators of Compromise (IOCs) that integrate with your endpoints, as well as automated investigations that flag potential issues early. More advanced teams can sign up for Crowdstrike Falcon X Elite, a more advanced package that provides organizations with an assigned threat intelligence analyst and aligns threat intelligence with company strategy.
The system also integrates with other security products in the Crowdstrike ecosystem, helping organizations formulate a more cohesive approach to their cybersecurity strategy.
2. Recorded Future
Recorded Future has more than a decade of experience collecting, structuring, and analyzing threat intelligence data. This data is available as an Intelligence Graph – a unique tool that uses years of historic threat intelligence data to provide an accurate summary of current threats.
Through their Intelligence Cloud, Recorded Future provides organizations with a wide range of intelligence insights covering everything from SecOps to card fraud. Their software integrates with a variety of widely used solutions, including leading enterprise technology vendors like Microsoft, AWS, and Cisco.
Recorded Future is used by many leading organizations around the world, including more than half of the Fortune 100. If you're a mature organization looking to level up your threat intelligence infrastructure, Recorded Future could be a great fit.
3. Arctic Wolf Security Operations Platform
Arctic Wolf's Security Operations Platform partners threat intelligence with real-time data collected across your organization's endpoints, network, and cloud infrastructure. The tool uses threat intelligence data from both open-source and commercial feeds to analyze potential security threats and provide Security Operations Center (SOC) personnel with prioritized alerts.
Many managed detection and response services, including ours at Tech Heads, use Arctic Wolf's Security Operations Center to provide round-the-clock security coverage to small and medium businesses that lack the resources to build their own SOC. Correlating security events in your organization with real-time threat intelligence significantly enhances incident response strategies and strengthens the organization's overall cybersecurity posture.
4. Kaspersky Threat Intelligence
Kaspersky Threat Intelligence offers organizations twelve distinct threat intelligence tools that provide tactical, operational, and strategic threat intelligence capabilities. The data provided by these tools are continuously updated, and experts from Kaspersky add additional context to enable cybersecurity leaders to better understand and investigate potential threats.
The platform was recognized as an industry leader in the threat intelligence market by Forrester and boasts unique features including a threat attribution engine and sandboxing technology that uncovers even the most sophisticated threats. Users can customize their own toolkit from the twelve available tools or sign up for one of three pre-configured packages.
5. Anomali Threatstream
One of the most challenging aspects of managing a threat intelligence program is discerning the signal from the noise and distilling high quantities of data down into actionable intelligence that security teams can act on. Providing these capabilities at scale is the focus of Anomali Threatstream, which uses artificial intelligence to pinpoint critical threats.
The platform integrates with a variety of leading cybersecurity tools and comes with a global intelligence app store that enables organizations to purchase any threat intelligence data source they need. There's also a range of deployment options that give organizations the flexibility to implement Threatstream regardless of their existing infrastructure.
How to Choose The Right Cyber Threat Intelligence Tool
Without advanced knowledge of threat intelligence technologies and best practices, it's difficult for organizations to unlock the full potential of their cyber threat intelligence tool. Successfully implementing cyber threat intelligence requires highly-skilled cybersecurity service providers with experience analyzing and acting on threat intelligence data.
If you need assistance selecting, deploying, and optimizing cyber threat intelligence tools in your organization, the team at Tech Heads is here to help. With over 25 vendor partners and a team of expert IT consultants, our professionals offer the support you need to deliver the optimal threat intelligence solution for your business.