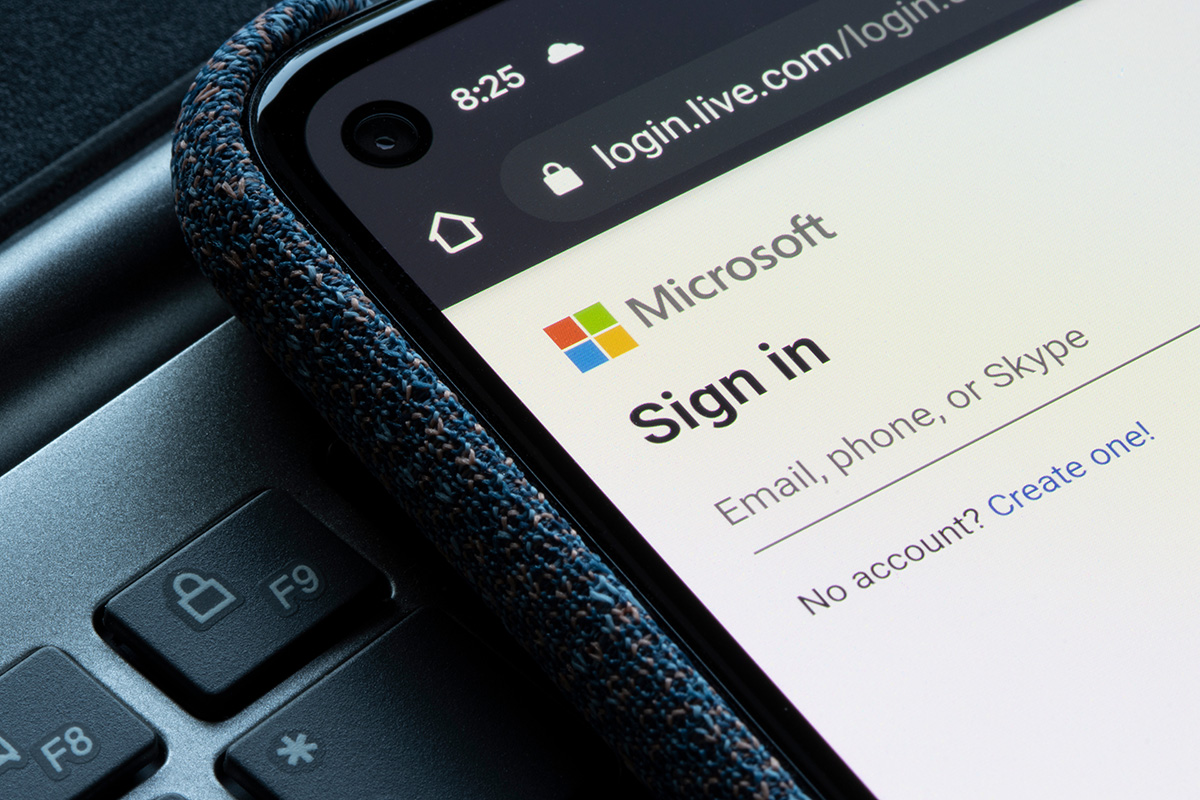 Why Recent Attacks Have Many Businesses Seeking Extra Microsoft 365 Security
If there's one threat that never goes away, it's cyberattacks.
It's a risk every organization, from the world's largest businesses to small family-run companies, all face. A cyber attack can be devastating: delivering a wide range of consequences that range from financial losses to lasting reputational damage.
The popularity of cloud-based software platforms has exploded in recent years, particularly as more and more companies have embraced remote and hybrid working environments. These cloud platforms bring great efficiencies to businesses, making it easy for employees to collaborate and work together seamlessly regardless of where they're based.
But while these tools can be a major unlock for day-to-day activities, they present a new range of challenges that security teams must stay ahead of. In the past, security teams were responsible for protecting on-premise systems, typically located in offices and other fixed workplaces. With the growing popularity of remote work, security teams are now tasked with protecting a huge universe of devices, networks, applications, and more.
Attackers are aware of the challenges that security teams are facing and are actively targeting cloud-based environments to exploit organizations. One study found that 79% of organizations have suffered at least one cloud-based data breach in the past year – highlighting the importance of taking steps to protect your firm's cloud environment.
Effectively securing your business's cloud-based environment demands a different approach to cybersecurity than the one many businesses have adopted in the past. A fundamental component of that?
Cloud security monitoring.
But what exactly is cloud security monitoring? What do these tools monitor, and how much time can you expect your security team to spend on cloud security monitoring? Today, we're answering those questions and more. Read on to learn all about the importance of cloud security monitoring and the role it should play in keeping your business's data secure.
Cloud Security Risks
Cyber attacks are on the rise. Last year, Microsoft blocked over 70 billion email and identity threats, according to the 2022 Microsoft Digital Defense Report. Cyber attacks rocked many of the world's largest organizations, affecting organizations including Fortune 100 businesses, higher education institutions, and even government agencies.
The increasing danger of these attacks is not purely driven by increased velocity: the methods attackers use are becoming increasingly sophisticated. The days of "spray and pray" style attacks are waning, being replaced by highly-targeted attacks that expose known weaknesses in an organization's cybersecurity infrastructure.
One area that's come in for particular targeting is Microsoft 365: a collection of productivity software tools including Microsoft Teams, Word, Excel, Outlook, and more. Globally, Microsoft 365 is used by over one million organizations, with close to 350 million paid users.
As one of the most popular software tools on the planet, Microsoft 365 clearly represents an attractive target for cyber criminals. But what elements of your organization's Microsoft 365 infrastructure might be vulnerable, and what can you do to add additional layers of security that protect your organization? Read on as we unpack the answers to those questions and more.
Tech Heads provides a done-for-you security service custom-designed for Microsoft 365 environments. We are a Microsoft Gold Partner and Tier 1 Cloud Solutions Provider and are well-equipped to help your organization upgrade its Microsoft 365 security. Schedule a call with a ThInc. Solutions Specialist today to learn more about how we can help.
Recent Attacks: Are Microsoft 365 Environments Being Targeted?
Every area of a business's I.T. infrastructure is at risk of a cyber attack, but Microsoft 365 environments often represent an attractive target for attackers. This isn't because Microsoft 365 has lower levels of security than other comparable software solutions. Rather, the heightened risk of attack is largely driven by the platform's popularity.
Studies have found that an extremely high percentage of Microsoft 365 users have fallen victim to some form of cyber attack. One study found that over 80% of Microsoft 365 accounts have suffered an email breach, with several other researchers discovering comparable levels of attacks.
Phishing attacks are a particularly popular attack vector, with one report finding that 9 out of 10 organizations that use Microsoft 365 suffered a successful phishing attack in 2022.
As in any other area of cyber crime, attackers are deploying ever-more sophisticated methods to gain access to organizations' Microsoft 365 accounts. In the Spring of 2022, researchers discovered that attackers made use of Static Web Apps (A Microsoft Azure service) to create malicious phishing landing pages that appeared to be legitimate Microsoft 365 web pages.
As attacks grow, it's crucial that organizations begin to actively consider adding additional layers of security capabilities to protect their internal networks. However, before security teams can take that step, they should understand what the Microsoft 365 security architecture typically looks like.
Microsoft 365: What Does the Security Architecture Look Like?
If your organization currently runs, or is considering deploying Microsoft 365, it's important for you to understand the basic security framework that keeps your data protected.
At a high level, it can be summarized like this:
Microsoft is responsible for securing the Microsoft 365 cloud infrastructure.
Your organization is responsible for protecting the security of your networks and access.
In practice, new Microsoft tenants have some, but not all, security defaults deployed. These might represent a good start, but are far from the only steps organizations should take to ensure that their Microsoft 365 environment remains secure.
So, what are these steps that businesses should take to improve their Microsoft 365 Security?
5 Ways for Businesses to Strengthen Their Microsoft 365 Security
Strengthening the security of your organization's Microsoft 365 environment might represent an investment, but it's one that will pay dividends. Not only will your leadership team sleep easier at night knowing your business is well-protected, but your business's productivity (and bottom line) is less likely to be disrupted in the event of an attack.
Here are five steps businesses can take to strengthen their Microsoft 265 security:
Want to explore these measures, and more, in greater detail?
Check out this guide: 10 Office 365 Security Best Practices
It's common for Small to Midsize Businesses (SMBs) to lack the resources or personnel to implement these strategies themselves. If that sounds familiar, it doesn't mean you have to settle for a lower level of security.
The solution to this challenge is simple: work with a Managed Security Service Provider (MSSP) that has the ability to handle your Microsoft 365 security on an outsourced basis.
Partner with Tech Heads: Done for You Microsoft 365 Security
Building a highly-effective security infrastructure is not an easy undertaking, but it is an extremely important one. Maintaining a robust security profile demands a wide range of highly-specialized technical skills that cover Microsoft 365 implementation, threat monitoring, incident response, and much more.
If you're an SMB that's not sure where to start with the process of strengthening your Microsoft 365 security profile, the team at Tech Heads is here to help. Our team partners closely with cybersecurity experts at Microsoft to develop and maintain a playbook that's designed to secure Microsoft 365 environments.
Our approach focuses on four key areas of protection: your data, identity, endpoints, and email security. By ensuring your business is well-protected in these four areas, our team offers a done-for-you approach that's a perfect fit for the needs of growing businesses.
Interested in learning more?
Download the ThInc. 365 Info Sheet today or contact us to request more information.