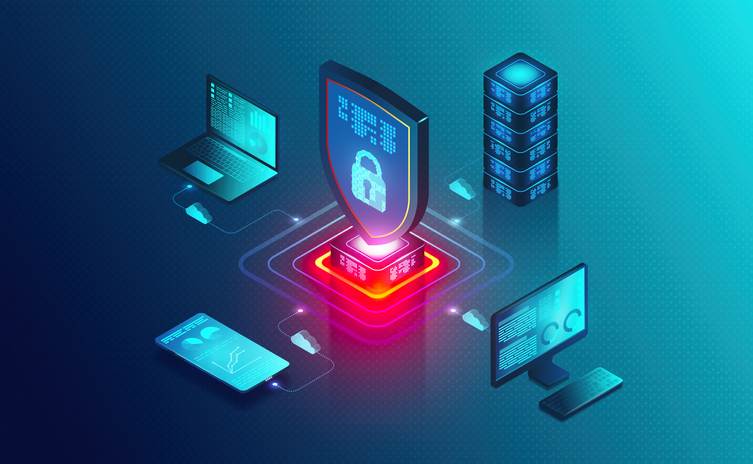 What is Endpoint Protection? A Guide to Endpoint Protection Tools for Businesses
The importance of endpoint security has grown in recent years, driven by both the widespread adoption of remote work and the growing sophistication of attackers. This changing environment has made it vital for organizations of all types – from large enterprises to small and midsized businesses (SMBs) – to invest in new cybersecurity technologies, including endpoint protection tools.
Ensuring that the endpoints of your business's networks are protected is now a non-negotiable for cybersecurity leaders. But to ensure high levels of security, it's vital that your business knows what to look for when evaluating endpoint protection tools.
There's no shortage of endpoint protection tools on the market right now. Whether you work with a Managed Security Service Provider (MSSP) or run your security function in-house, it's crucial you understand exactly what qualities a tool must have to provide value to your business. Different endpoint protection solutions perform different roles. There are also varying levels of sophistication that you should understand to choose the right tool for your needs.
Recent years have seen the advent of next-generation endpoint protection tools. These tools use sophisticated Artificial Intelligence (AI) and Machine Learning (ML) technologies to flag attacks that would have gone undetected by traditional endpoint protection software, resulting in a more secure security posture.
But before you can decide which tools are the best fit for the needs of your business, it's important to first understand exactly what endpoint protection is, the role these tools play in your wider cybersecurity infrastructure, and the responsibilities of you and your security partners once they have been deployed.
What is Endpoint Protection?
Most organizations have a huge number of endpoints: individual devices including desktop computers, laptops, mobile devices, and more. All of these endpoints are vulnerable to cybersecurity attacks. Each endpoint represents a vulnerable entry point that attackers can use to gain access to an organization's systems.
Endpoint protection is a branch of cybersecurity that aims to protect these devices, wherever they happen to be located. This security is provided by endpoint protection tools: cybersecurity software that detects indicators of attacks and alerts security teams.
The Importance of Endpoint Protection
Before the pandemic, many organizations had the majority of their devices centralized in office locations. However, with the growing popularity of remote work, many employees are using their devices to work from various locations.
These locations include home WiFi networks and even public WiFi networks, which are known to be notoriously insecure. Protecting your employees' devices, regardless of where they happen to be using them, is a crucial step in ensuring the security of the organization's wider tech stack.
It's easy to assume that your organization isn't a target for these types of cybersecurity attacks. But the data proves that can be a costly mistake. One study, conducted by the Ponemon Institute, found that over two-thirds of organizations had experienced at least one endpoint security breach.
And suffering a cybersecurity attack can have devastating impacts, even for SMBs. Cybersecurity incidents can cause lasting reputational, operational, and legal damages. Unplanned downtime can bring operations to a halt and eat into profit margins. Many forms of attacks, such as ransomware, often result in organizations paying attackers a ransom to release access to their systems.
The bottom line? An endpoint security breach can result in significant damages that have the potential to have a lasting impact on your business. Fortunately, there are a wide variety of endpoint protection tools that businesses can leverage to strengthen their security posture and defend their endpoints from attackers.
What Are Endpoint Protection Tools?
Endpoint protection tools are a category of cybersecurity software that monitor network endpoints for any suspicious behavior. You might also see these tools referred to as Endpoint Protection Platforms (EPP) or endpoint security tools.
These tools work by continuously scanning the processes, files, and systems on end-user devices. There are two main approaches to this: a traditional approach and a next-generation approach that leverages emerging technologies.
Traditional endpoint security tools compare activity against a database of known malware attacks, using a signature-based approach to detect suspicious activity. If the tools discover code that is known to be malicious, security teams are alerted.
Next-generation tools go a step further, using AI and ML algorithms to identify zero-day attacks: novel malware attacks that are not recognized by any databases. Often, these tools have built-in integrations with Security Orchestration, Automation, and Response (SOAR) platforms, which give security professionals the extra tools required to quickly and effectively address potential breaches.
Both classes of endpoint protection tools provide security teams with a centralized dashboard that provides real-time data on issues as they unfold. Access to this intelligence is vital in enabling security teams to effectively use endpoint protection tools to keep their internal environments secure.
How to Use Endpoint Protection Tools
It's important to note that endpoint protection tools aren't tools that a security team can just deploy and forget about – they must be constantly monitored by qualified cybersecurity professionals.
Many small businesses lack the resources to maintain a Security Operations Center (SOC) and instead work with an MSSP. These outsourced security teams bring a tried-and-tested approach to securing your organization's data and will take responsibility for detecting and responding to any security incidents.
Regardless of whether you manage cybersecurity in-house or outsource this to an MSSP, endpoint protection tools should only be one part of a more comprehensive cybersecurity strategy. At Tech Heads, we take a data-centered approach to cybersecurity, with strategies built to address security gaps inherent in your organization's systems, people, threat intelligence, and cybersecurity policies.
In addition to using endpoint protection tools to secure employee devices, it's also important to educate employees on their cybersecurity obligations. Providing engaging security awareness training equips your employees with the knowledge they need to embrace secure password management, respond to phishing emails, and more.
Endpoint Protection with Tech Heads
It's clear that endpoint protection tools are a must-have cybersecurity technology for all types of organizations. With a rapidly evolving threat landscape and ever-increasing threat velocity, it's crucial organizations take adequate steps to secure their technical infrastructure against malicious actors.
If you're in need of a proven cybersecurity service provider that understands how to effectively deploy and manage endpoint protection tools, Tech Heads is here to help.
Our experienced consultants bring decades of experience in helping SMBs stay one step ahead of would-be attackers. With a well-established track record and a carefully designed approach to cybersecurity, our team has the skills and expertise required to protect your business.
To learn more about working with Tech Heads, call (503) 486-3941 or contact us today.